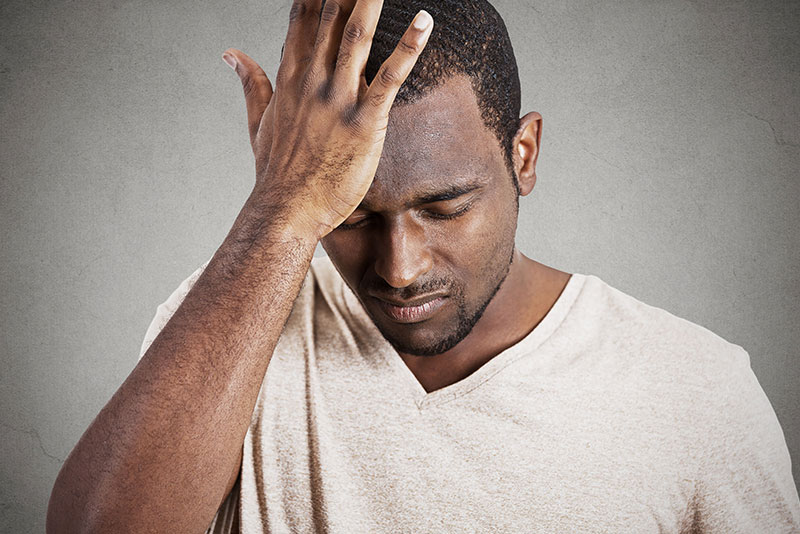 CBD & Anxiety
ANXIETY is a feeling of unease, worry, or concern, usually about an upcoming event or a situation full of uncertainty.  People suffering from anxiety disorders will feel anxious to the point that it impacts their work, relationships, and overall well-being.  Anxiety disorders affect nearly one-third of all adults and children can suffer from anxiety also.
There are many types of anxiety disorders, including social anxiety, post-traumatic stress disorder (PTSD), panic disorder, obsessive-compulsive disorder (OCD), and generalized anxiety.  Each of these disorders may present with slightly different, yet debilitating symptoms.
A number of risk factors can increase your chances of suffering from anxiety including genetics, personality, and gender (females are more likely to experience anxiety).
CBD USE
Relief from anxiety is one of the most commonly cited reasons for using cannabis.   Scientists are starting to uncover evidence that cannabis may be a highly effective treatment for anxiety disorders.
For new users strictly seeking anxiety relief, trying CBD oil before experimenting with dried or whole-leaf cannabis may be a wise choice.  A higher ratio of CBD in a strain may help to counteract the potentially anxiety-inducing effects of THC.  Pure CBD extracts may not cause anxiety.
The interaction of CBD and THC is complex. The ratio of these two compounds within a specific strain may in fact be more predictive of whether it increases or decreases anxiety.  For example, strains with higher CBD levels may not cause anxiety compared to high-THC strains.
The two main components of cannabis, CBD and THC, can have very different effects.  Many people find that CBD may reduce anxiety, whereas THC is more likely to increase their anxiety.   CBD may act on serotonin receptors and may help regenerate brain cells that are lost or damaged as a result of chronic anxiety and depression.  THC may produce psychoactive effects that some may find helpful for anxiety, but for others, it may exacerbate existing worries.
HISTORY AND STUDIES
The use of cannabis for treating anxiety was first described in 1563, when Portuguese physician Garcia de Orta claimed that cannabis could deliver sufferers from "all worries and care."  The effects of cannabis have been described as calming, relaxing, and even hypnotic.
A 2014 study from Vanderbilt University found that smoking cannabis can increase the presence of naturally-occurring brain chemicals called endocannabinoids, which are reduced as a result of chronic stress. Some researchers agree that a reduction of endocannabinoids could be a major cause of anxiety disorders.
 In a recent study – 
A group of 10 people was recruited for the study who have been diagnosed with a social anxiety disorder in order to study the blood flow to a number of different parts of their brain.
Half the group was given CBD oil while the rest of the group was given a placebo. As per the results, the group with CBD medical treatment was seen to have a reduction in the anxiolytic features.
The blood flow to different parts of the brain did also hint towards a reduction in the anxiolytic features in patients with CBD medical treatment.
In light of the above one can safely assume that CBD oil may have a proven outcome if used against social anxiety disorder.
SUGGESTED USE
Mayo Clinic suggests CBD dosages on scientific research, publications, traditional use, or expert opinion.  It has suggested dosages upward of 25mg CBD daily.
If you are just starting out with CBD oil, then remember to start small.  It's important to know how your body reacts to CBD.  Increase the dosage by 25 mg every 3-4 weeks until you find symptom relief and if you feel that the CBD oil isn't affecting you in a positive way then consult with a medical professional.
It's important to understand that CBD oil is not a miracle cure. The effects of CBD oil are not instant.  CBD may take some time to work, so it is important to find the right dosage.
For anxiety:
2.5-25 mg CBD by mouth daily for an average of 25 days:
GLNH Soft Gels (10mg): 1-2 gels daily
GLNH Gummies (5mg): ½ – 4 gummies daily
GLNH Gummies (10mg); 1-2 gummies daily
GLNH 350 mg tincture: ¼ dropper – 2 droppers daily
GLNH 500 mg tincture: 1/8 dropper – 1 dropper daily
GLNH Suppositories (50mg): ½ suppository daily
GLNH Vaporizer (500mg): Acute/Breakthrough pain- 2-4 puffs
These statements have not been evaluated by the FDA and these products are not intended to diagnose, treat, cure or prevent any disease. By using this site you agree to follow the Privacy Policy and all Terms & Conditions printed on this site. Void Where Prohibited By Law.