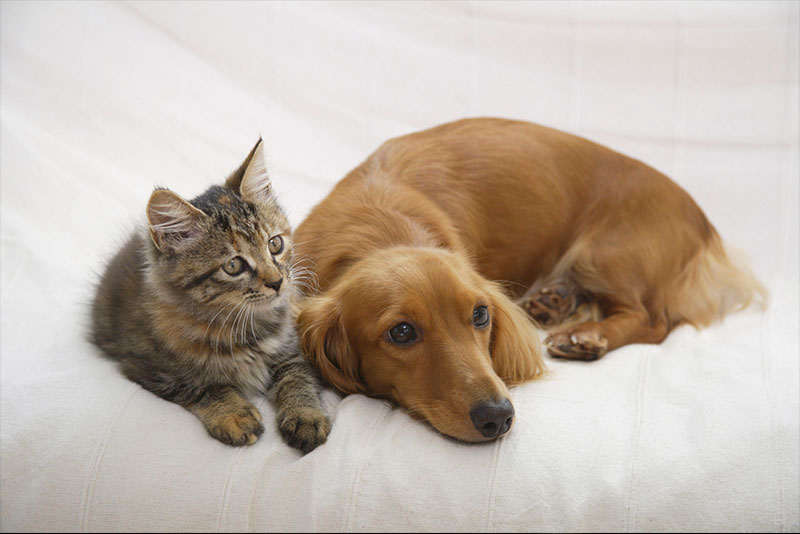 CBD & Pets
We love our pets and want the best for them.  Many people have found CBD oil may be the natural alternative to their pet's health.  Because of this, all 50 states have approved the use of hemp-based CBD for human and animal products. The bottom line is, CBD oil could be a healthy (or even life-saving) herb for your animal.
For pets suffering from degenerative myelopathy and other spine and nerve issues, CBD research has shown a tremendous amount of promise.   It may help patients with Amyotrophic Lateral Sclerosis (ALS), Alzheimer's, and Parkinson's disease by protecting the brain cells from toxicity.  For senior pets, CBD may protect the brain from cell death caused by free radicals and toxins.
DOG conditions that CBD may help ease:
• lack of appetite
• separation anxiety
• excessive barking
• nausea from car rides
• lack of vitality and energy
• trips to the vet or groomer
• muscle spasms or seizures
• pain from cancer or arthritis
• recovery from surgery or illness
• pacing or inability to settle or relax
• fear of thunderstorms, fireworks, or loud noises
• grumpiness or aggression toward another animal
CAT conditions that CBD may help ease:
• multi-cat households
• poor appetite
• constant hiding
• fear of the litter box
• eating inappropriate objects
• crying with no apparent cause
• trips to the vet or riding in the car
• distress from a change in the environment
• grumpiness or aggression with another animal
CBD oil can be given from a dropper bottle directly into the mouth, added to food, dropped on a treat, rubbed into bare skin or inside the ears, or dropped on the paw so they will lick it off.
CBD oil dosage for pets:
Start with a dose on the low end of the range.  Changes usually occur within 30-60 minutes.  If there is no change after an hour, increase the dosage by a small amount.  Occasionally improvements will take more than one treatment.  To control pain, give approximately every 8 hours.  For other uses or to break unwanted behavior patterns, give once or twice a day.  Remember that you cannot overdose and there is no toxicity associated with CBD.
Dosage can vary quite a bit from one pet to the next.  It may be necessary to experiment a little to find the right amount and how often to administer.
Typical suggested starting dose:
Cats  1 mg per 2.2 pounds of body weight
Dogs:  1 mg per 5 lbs of body weight
Useful studies using the CBD oils for pets:
https://www.ahvma.org/wp-content/uploads/AHVMA-2016-V42-Hemp-Article.pdf
http://www.thecannabist.co/2017/07/12/cbd-pet-products-dogs-cannabidiol-research/83474/
http://www.dogsnaturallymagazine.com/cbd-oil-for-dogs/
https://www.allthebestpetcare.com/information-library/what-hemp-cbd-can-do-for-your-dog-or-cat/
These statements have not been evaluated by the FDA and these products are not intended to diagnose, treat, cure or prevent any disease. By using this site you agree to follow the Privacy Policy and all Terms & Conditions printed on this site. Void Where Prohibited By Law.